The Global Digital Assets team combines the executive team of two of North America's leading blockchain companies in finance, development, marketing & capital markets.
GDA team founders & board of directors
Michael Gord is the co-founder & CEO of Global Digital Assets (GDA) Group of Companies, which are focused across capital markets verticals in the blockchain industry. Michael is also the Managing Director of the XDB Foundation, the leading blockchain protocol focused on consumer digital assets, and was previously the CEO of MLG Blockchain, focused on enterprise and government consulting and development. Michael has advised on over $20.5 Billion in digital asset offerings, helped to secure over $5 Billion in asset placements onto the blockchain and has worked with Fortune 500 companies and global governments. Michael was one of the first advocates for digital assets in Canada, built the first university communities for blockchains in Canada and was the first enterprise blockchain developer that TD Bank hired. Michael has introduced digital assets to tens of thousands of people through his initiatives.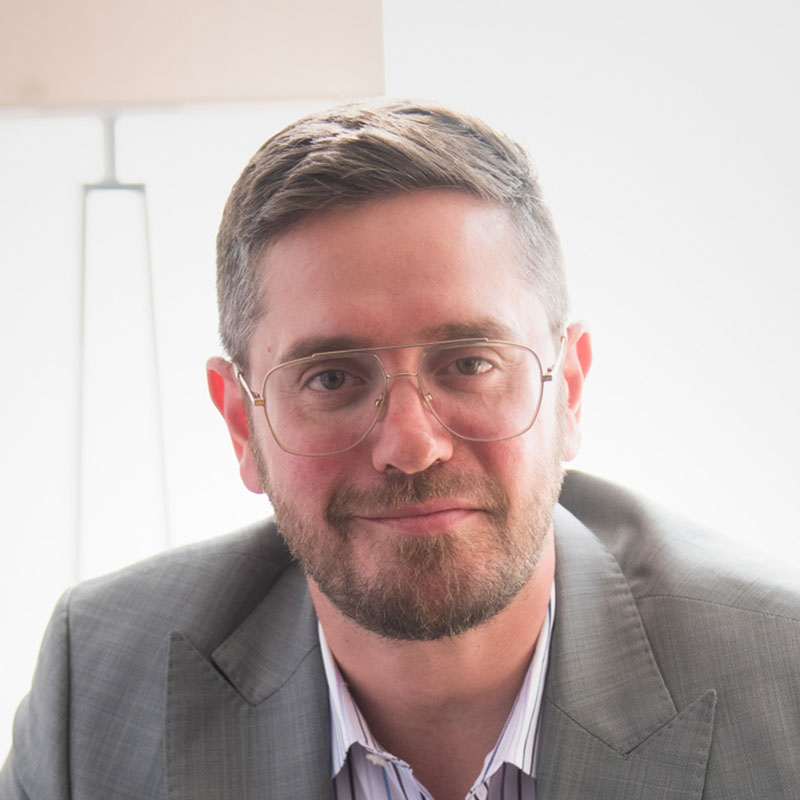 David is a serial entrepreneur with a proven track record of bringing disruptive technology to market and generating strong returns for investors. David excels at identifying value, creating a vision and executing said vision through sound strategic development. David intuitively sees the various threads of opportunity that wind throughout an organization and uses his strong relationship skills and industry insights to bring these opportunities together into a coherent objective. David was the catalyst behind bringing 4 ventures from the technology and advertising space to market. Since those exits, David has gone on to launch Secure Digital Markets followed by Global Digital Assets, where he occupies the roles of CEO & Executive Chairman respectively. Through these roles, David has committed himself to facilitating digital asset liquidity and blockchain adoption on a global scale.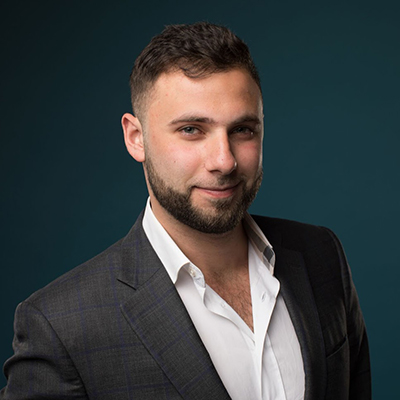 Zachary Friedman is the co-founder & COO of Global Digital Assets (GDA) and its portfolio Companies, which span across a variety of capital markets verticals in the blockchain industry. Zachary is also the COO of Secure Digital Markets (SDM), a leading global digital asset brokerage and holds advisory positions at several notable emerging technology companies. Through his time at SDM, Zachary has worked with world leading institutions, Family offices, governments, exchanges and Fortune 500 companies alike. He has facilitated first-hand over $2 billion of digital asset transactions. Prior to making his foray into blockchain, Zachary has scaled ventures in both the consumer tech, and pharmaceutical industries, with a notable exit to wework in 2015. Zachary who is extremely passionate about entrepreneurship previously launched his own accelerator W5 and co-produced Elevate Toronto, Canada's largest technology conference
Alex Dohi
Head of Corporate Strategy and Compliance
Diana Nguyen
Office Manager
Calvin Leyon
Consultant, Technical Development
James Godfrey
SVP, International Banking
James Godfrey is the director of corporate banking at GDA Capital. James is a senior multi-product credit professional with strong trading, sales and leadership skills from his prior experience as the managing director at Nomura & Mizuho where he created the largest corporate bond trading desk in Europe. Currently, James spearheads GDA's capital markets and banking division where he oversees fund management strategies, asset allocations, and portfolio management.
Joaquim Miro
Founding Partner SVP, Global Growth
Joaquim Miro is a serial entrepreneur focussed on the Blockchain & FinTech industries. After founding The Alternative Ways while traveling around the world, Joaquim built MLG Blockchain alongside Michael. In 2017, Joaquim became the youngest person to ever sit on a council for the Canadian Marketing Association. His work has been featured on BNN, Bloomberg, Yahoo and many others. His areas of expertise include establishing remote work processes, executing global marketing campaigns, staffing and enabling high growth scaling. Outside of work Joaquim keeps himself busy with travel, piano and paragliding.
Rich was previously the Controller and Head of FP&A for a Canadian Challenger bank, where he raised over $60M of Venture Capital funds. Prior, he has also been involved in large M&A transactions such as the Walmart Canada Bank sale. He is a Canadian who was originally from China and has lived in Japan.
Ori Ohayon
Associate, Corporate Development
Born in Paris, raised in London and currently residing in Toronto, Ori has an abundance of experiences both personally and professionally. Before joining GDA to head corporate development, derivatives trading and founding NFT BAZL, Ori worked at Goldman Sachs and TD Securities in Capital Markets, with a consistent focus on Blockchain integration, derivatives sales, and trading. Ori's core strength is his forward-looking and solutions focused mindset. He marries practicality with innovation, bringing a big-picture, entrepreneurial framework to original projects. Leveraging his background in quantitative finance and investment banking.
Mariana Zamriga
Director, HR
Matthew Zanardo
Associate, Ventures
Jonah Mirsky
VP, Digital Asset Offerings
Jonah was previously head of IR at Secure Digital Markets where he built relationships with institutional capital groups. Jonah now increases scale and distribution of digital assets by managing multi-touch marketing campaigns. Jonah has entrepreneurship major from Dalhousie's Rowe School of business.
Grady focuses on developing platforms, connecting markets through community enhancements.
He has also experience in building businesses for sustained success while improving stakeholders lives.
Ekaterina Gorzheltson
Director, Finance
Daniel Shakhmundes
Lead Developer for RARE
Ashley heads our European team and has 25 years experience managing and trading derivatives in London, Hong Kong, Singapore and Tokyo. He has advised and educated Hedge Funds, Trust Companies, Law & Accountancy Firms on digital assets and blockchain for the past few years. Extensive experience covering International Banks, Hedge Funds Market Makers and Central Banks. Performance driven with the ability to inspire and manage team members. International Experience (London, Hong Kong, Singapore and Japan)
Will Bartlett
VP, Research
Will has work experience with RBC, Cushman Wakefield, and several of his own ventures. He's been specialized and investing in blockchain since 2017, holds a Finance Major from McGill University, and has a unique mix of experiences that include capital markets, valuations, and marketing, with a focus in direct response marketing.
Michael Van De Velde
Senior Manager, Financial Reporting
Michael Van De Velde is the senior manager of accounting at GDA Capital. He has 7 years of work experience with Deloitte, KPMG, and has been a blockchain enthusiast since 2018. Currently, Michael also manages the portfolio of investments at GDA Capital where he oversees asset allocations, portfolio management, and investment management decisions.
Alexandra MukhamedGaliyeva
VP, Accounting
Karen Lam
Analyst, Global Research
Renata Zairetdinova
Analyst, Capital Markets
Melodie Buttigieg
Coordinator, Human Resources
Melodie is the HR Coordinator at GDA Capital and believes in the power of helping employees advance their careers by creating an inclusive and motivating workplace for employees to thrive in. Melodie is responsible for multiple functions within the HR department such as on/offboarding, hiring and learning and development. Outside of work, Melodie enjoys all things nature and creating music. She also spends her free time volunteering for the Etobicoke Humane Society.
Luka Kremic
Capital Markets Analyst
Jaineel Patel
Associate, Community
Tali Friedman
Coordinator, Social Media/ Events
Tali is a graphic designer and digital marketing specialist with experience in branding, content creation and social media management. In addition to her creative pursuits, Tali's role at GDA is to help develop brand identity, increase exposure, and engage audiences in meaningful ways. This is accomplished through the implementation of disruptive marketing strategies as well as the launch and execution of multiple events (such as educational summits, startup competitions and incubator programs, among others).
Akshay Sood
Research Analyst
Gabriel Barbera​
Web Developer
Gabriel is the web developer of GDA. He is a Front End Developer and Graphic Designer with more than 10 years of experience working with Front End Technologies like HTML5, CSS3, and JavaScript and popular CMS like WordPress/Woocommerce. He has a bachelor's degree in Graphic Design, working in this field mainly in Branding and Web Design, using Software like Adobe Photoshop, Illustrator, InDesign, Adobe XD, Figma, and InVision.
Jake Rappaport
Coordinator, Social Media & Community
Morgan Davies
Financial Analyst
Morgan Davies is a Financial Analyst at GDA Group, performing monthly analysis and presentations for management on portfolio companies, as well as weekly analysis of investments including digital assets and equities. He is responsible for ad hoc investment related financial models and presentations including valuations, forecasts, and raise materials. He also helps run accounting operations including cash management, A/R A/P, and reconciliation. He has a degree from Western University in chemical engineering and has previously held engineering consulting and start-up sales roles. 
Aziza Raimova​
Financial Analyst​
Ryan Mueller​
VP, COMPLIANCE​
Ryan has deep experience in risk management, fraud prevention & investigation, operational compliance, and regulatory compliance. Since 2003 he has worked in organizations ranging from start up to enterprise level in stored value, ewallet, payment processing, and various crypto focused companies.
Nate B. ​
GRAPHIC DESIGNER​