Global Private Equity Investments
Join the network of investors driving adoption of blockchain and  Web3 technology
About Global Private Equity
GDA Capital is the capital markets arm of the GDA Group of Companies. It acts as an investment organization, focused on financial technology, blockchain, digital assets, and other disruptive technology businesses. 
The GDA executive team has a world-leading track record of experience executing on projects for Fortune 500 companies, governments, and other digital asset offerings. Taking projects from the venture incubation phase to liquidity is what GDA Capital does, and the select list of portfolio investments illustrates how much momentum the team currently has.
Global Private Equity Portfolio of Projects
DigitalBits is a blockchain protocol used for consumer digital assets and focused on building blockchain technology for the real world.
DLTx
DLT ASA seeks to provide investors unique, liquid access to the burgeoning distributed ledger economy by building and investing in best-in-class platforms, protocols, mining operations, and infrastructure projects
Zignaly is connected with leading exchanges so that traders can execute trades automatically along with preferred signals providers.
ShareRing has pioneered a blockchain-based platform that can store your digital identity and key documents in a Personal Information Vault.
Fetch.ai is building an open access, tokenized, decentralized machine learning network to enable smart infrastructure built around a decentralized digital economy.
Elitium is a private bank and wealth management platform focused on the high net worth audience with an NFT marketplace and yields for fiat, gold, DeFi all custodied and insured.
BMAC is an acquiring corporation that is being led by GDA Capital and its partners.
Autonio is developing solutions to enhance DeFi liquidity and help traders such as a Smart DEX, a Market Maker and a Liquidity Provider.
Axia
AXIA is the first ever hyper deflationary, asset supported digital currency that can be used globally with ease.
HeroFi is a mobile aRPG game in which players can earn tokens through PvP/PvE battles between Heroes. Players can also collect and trade NFT heroes.
Lattice Exchange is an AMM-based DEX that supports seamless cross-chain swaps and a multitude of DeFi applications by utilizing Constellation's Hypergraph, a near-zero fee and horizontally scalable decentralized network.
ArtWallet is a smart and secure NFT app for artists - the 21st-century version of iTunes and Spotify via NFTs.
NFTrade is the first cross-chain and blockchain-agnostic NFT platform that acts as an aggregator of all NFT marketplaces for the complete NFT lifecycle, allowing anyone to seamlessly create, buy, sell, swap, farm, and leverage NFTs across different blockchains.
Airwire is the first NFT camera app that allows photographers to instantly mint and monetize pictures from their AirWire profile.
India's first social fantasy gaming mobile application that gives you an opportunity to participate in contests, as well as earn money regularly from an innovative play to earn business model.
Zytara is building the digital platform of tomorrow, including banking products, digital assets and NFTs
Tokens.com is a publicly traded company that uses its balance sheet to invest in digital assets used for crypto staking and DeFi.
Raiinmaker provides a Social Engagement Platform that enables the community and projects to unite for mutual benefit.
Liti Capital's equity token is the first of its kind, bringing Litigation Financing investment opportunities directly to any investor through blockchain technology.
StormX is a revolutionary app and Chrome extension that allows users to earn crypto in a multitude of ways. Awesome, we know... So whether you're shopping, completing tasks or staking your existing $STMX.
MEX Digital is the cryptocurrency division of the MultiBank Group (MEX) MEX was established in the United States in 2005 One of the leading Forex and CFD brokers worldwide
StoryFire is a creative video/writing social entertainment platform. Create social posts akin to Twitter on our social feed, gain a following and earn an in-app currency known as, "Blaze". A passionate community of writers and video creators earning a full-time living from content creation.
Free TON is a high-performance, scalable and secure blockchain platform with a throughput of millions of transactions per second.
The pioneer of a new blockchain-based education model that connects the EdTech sector; designed to become the WordPress for EdTech. Join the DeEd revolution!
Minting & auctioning iconic street art NFTs on the blockchain. Fractionalized Minting + Spray-To-Earn Game + VR Museum.
AGV is one of the largest Play To Earn guilds. A DAO where people with time and venture capitalist with funds work together.
LOVELACE is the first Metaverse as a Service platform allowing creators to easily develop digital products with gamified rewards.
ETHPad is the first decentralized & deflationary IDO platform inspired by EIP-1559 on Ethereum
Partnered with and endorsed by Velas, we help fuel the future of mass-market blockchain applications building in the Velas ecosystem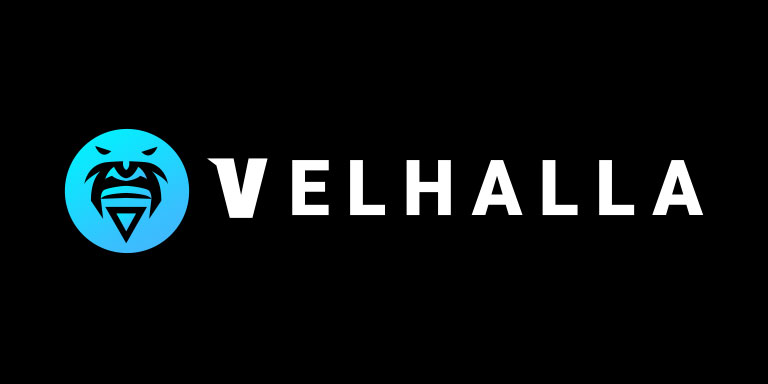 The Velas MetaVerse Viking mythology meets a hyper-futuristic universe. Welcome to Velhalla, brave warriors we salute you.
Playermon is a boundless NFT Game where anyone can explore and battle in the universe with their favorite Playermons!